Speak Chinese, the Chinese text-to-speech utility for Mac

Helps you learn to speak Mandarin Chinese and Cantonese


Speak Chinese employs the power of the text-to-speech technology of Mac OS X 10.7 (Lion), and enables you to hear the voices of both Mandarin Chinese(普通话、國語) and Cantonese(廣東話).

This utility is helpful for people who want to learn to speak Mandarin and/or Cantonese.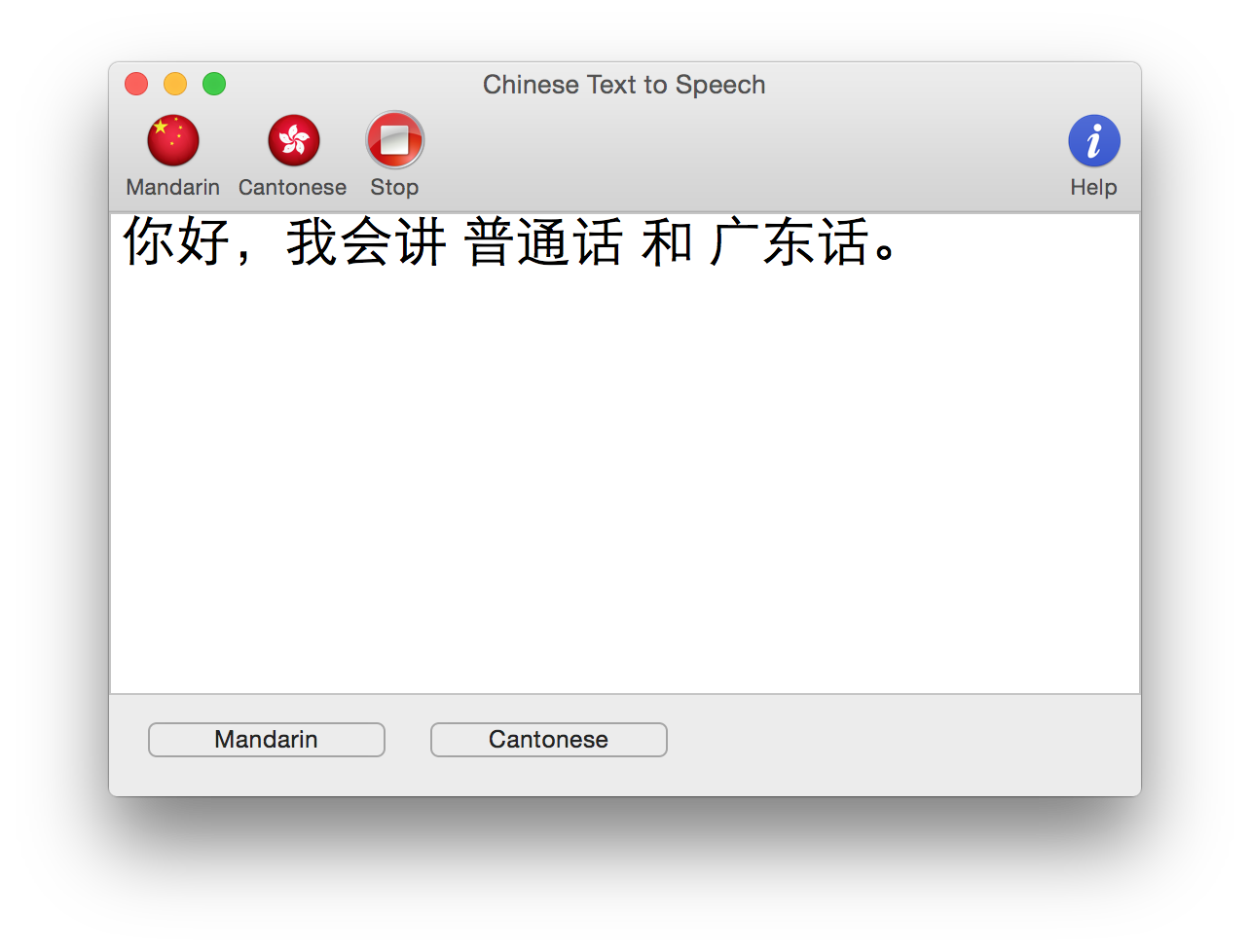 Install Chinese Voices on your Mac
Step 1: Open System Preferences » Speech » Text to Speech; click on the System Voice: menu and select Customize.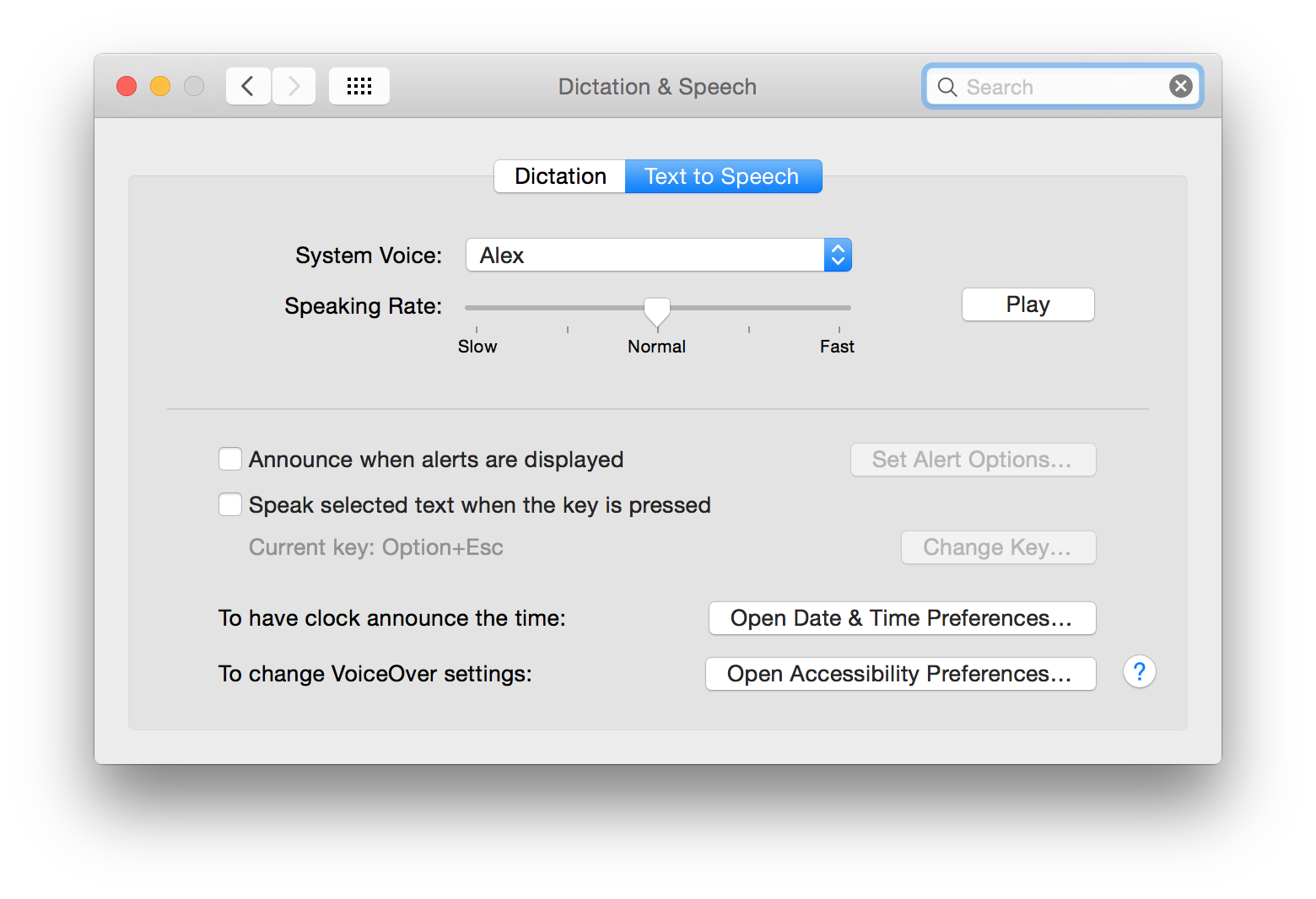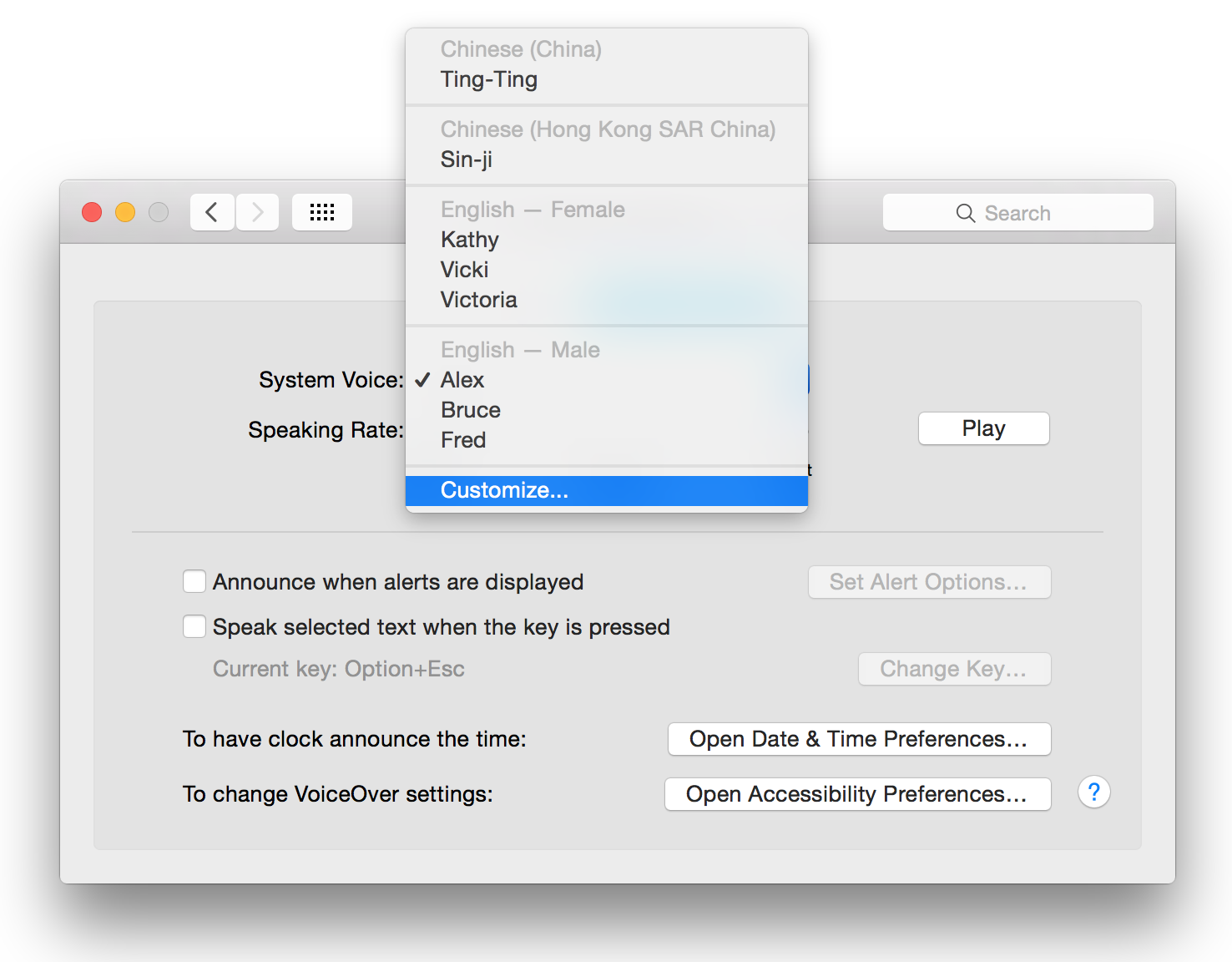 Step 2: You're presented with a huge list of voices to choose from. Select the voices Chinese (China), and Chinese (Hong Kong SAR) for Mandarin Chinese and Cantonese, respectively. Then click OK. Software Update will open and download your voices.